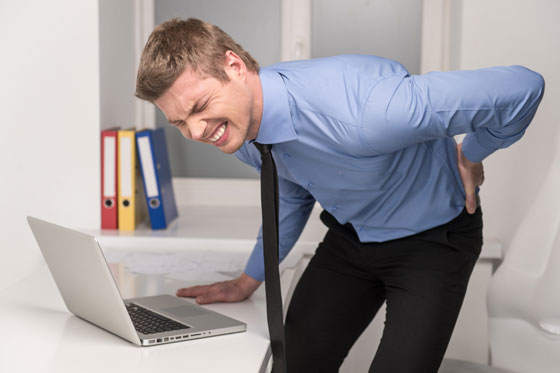 Unlike conventional heating pads, those that use far infrared rays go beyond heating the skin's surface. And unlike traditional pads, the far infrared kind will not burn or dry you skin. If the word "infrared" scares you, rest assured that far infrared rays are not the same thing as ultraviolet (UV) rays that cause skin damage such as sunburns or development of skin cancer.
Research from as far back as 1989 that application of far infrared on local areas as well as the body's entirety produced an effect that enhanced blood circulation and modulated sleep in people who suffered from insomnia. Seniors who have lost elasticity of their connective tissues and muscle fibers can benefit from the use of far infrared pads as these can help restore elasticity.
The use of pads as far infrared heat therapy heat your joints, blood vessels, nerves, muscles, and bones that provide you with many benefits. You get pain relief in those areas without taking any pharmaceutical drugs on which you may become dependent for one thing. A heating pad like this works with the following types of pain with no side effects:
Hamstring tears.
Leg pain.
Calf injuries.
Fibromyalgia.
Bursitis.
Knee injuries.
Arthritis.
Joint stiffness.
Tendonitis.
Shoulder injuries.
Muscle spasms.
Tennis elbow.
Thigh injuries.
Carpal Tunnel Syndrome.
Menstrual cramps.
Hemorrhoids.
Sports injuries.
Although even the best heating pad for back pain can provide you only temporary relief from pain, it is still a much better alternative than painkillers. If you are considering non-pharmaceutical treatment for any chronic pain you may be experiencing, we suggest looking into the use of the Far Infrared Heating Pad from The Healthy Back Institute. Take a look of what this product offers.
Features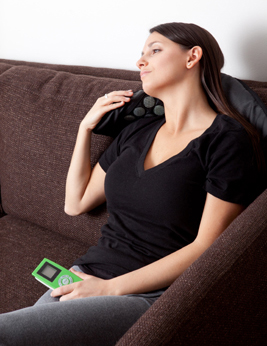 Safety: the Far Infrared (FIR) Heating Pad does not radiate hazardous EMF or electric magnetic fields.
Automatic comfort control: its heat settings are fully adjustable for just the right amount of comfort level that the user needs.
Even heat: the distribution of the heat over the affected area's entirety is guaranteed to be even without any hot spots.
Natural jade stones in the product transport maximum far infrared heat into the body not only to relieve pain but to cleanse, warm, and soothe it.
Materials: the top grade quality materials of this product make it the best infrared heating pad for delivery of deep relief.
Construction: the high quality materials used for construction of the product ensures durability and longevity of use.
Flexibility: the pad is able to mold to any contour of the body including the ankle, shoulder, knee, back, arm, leg, and waist, among others.
Quick heating: there is no waiting period with this product; the user can feel the warmth which it emits in a matter of a few minutes.
Guarantee: the company stands behind its product with a money-back guarantee of 90 days.
Warranty: the two-year warranty on workmanship and materials of this product is another testament to its efficacy.
Convenience: treatment can be done in the privacy and comfort of the user's home.
Value for money: consider how much money can be saved by having the treatment at home instead of going to a clinic or hospital for it.
Non-prescription: a potent pain reliever that is available even without a doctor's prescription.
Depth of penetration: The Healthy Back Institute's FIR Heating pad penetrates the skin as deeply as three inches.
Speeds up healing: the product zeroes in on the pain quickly to promote faster healing naturally.
Pros and Cons
Pros
Increases blood circulation to affected body areas wherein circulation has become limited or restricted.
Provides short- and long-term pain relief.
Soothes tissues and muscles to enhance stress release.
Sore spots such as connective tissues are healed faster.
The digitally-timed shut-off control ensures that the user is not in any danger for skin dryness or burns.
Comes in three sizes – small, medium, and large – for a wider range of options.
Its portability makes this product ideal for use during travel.
Comes with a travel case for all three sizes.
The user can sleep with it and on it, depending on the size, the whole night to give the body relief from aches and soreness.
Pain relief can last for six hours or more depending on how long the user soaks in the radiated heat.
Sitting behind a desk for a whole day can be stressful to the neck; the user can bring the smaller sized neck heating pad to work.
Helps relax the muscles to prevent cramps caused by fluid pooling in the body's extremities.
Comes with a two-year (limited) warranty.
Cons
This review has not come across any cons attributed to the use of the Far Infrared Heating Pad except that it may be on the pricey side for some.
What Customers Say About the Product
The majority of Far Infrared Heating Pad reviews on the official website and other third party websites reported full satisfaction with the product. The fact that the pad can be used on any part of the body has earned praises from its users. Its jade stones were also a plus for customers because these are natural materials without chemicals, preservatives, and other artificial components.
Reviews reported how well the product worked in relieving pain not only from the back but from sprains, overworked muscles, arthritis, and even muscle strains. Customer Cliff Woods' 80-year-old mother finally found relief from the pain in her hip with the Far Infrared Heating Pad while another customer has stopped taking painkillers for debilitating sciatica pain after using the product.
Conclusion
Should you buy the Far Infrared Heating Pad? If, like this representation, you have been experiencing chronic pain in the neck, upper and lower back, shoulders, wrists, hips, and legs, you can be desperate in finding a treatment that will not just be a one-time or one-area solution like a shoulder heating pad that is exclusive to that body part.
You would want best heating pads for back pain as well as for other body areas that are prone to chronic pain as well. Don't get turned off by the cost; for the price, the product is well worth it since, all things considered, it can provide more benefits that you actually pay for. The Far Infrared Heating Pad is really a long-term investment which you can use for a very long time. Yes. Buy it. Now.
Click Here To Start Relieving Your Back Pain Now With Far Infrared Heating Pad From The Safe, Official Website